R.J. & Associates perform several types of environmental assessments for industrial, commercial, and undeveloped sites.
Phase I (CSA Z-768-01, R2006) Environmental Site Assessment
Phase I, Environmental Site Assessments satisfy the due diligence requirements of a property transaction using CSA or client-specific guidelines by identifying possible environmental impairments. Typical services provided include:
A physical survey of surrounding properties to determine general use and occupants of the area
A review of data regarding the local geology and hydrology.
An assessment of current and past uses and practices with particular attention to any past hazardous material or waste practices.
An on-site visual inspection to identify environmental concerns.
An assessment of the historic land use and development of the property through an interpretation of aerial photographs of the site
A written report of all findings including recommendations and conclusions.
Scrutinizing all accessible and inaccessible areas for the presence of hazardous materials,
Collecting bulk samples for analysis,
Having the bulk samples analyzed by third-party accredited laboratories and,
Providing a report detailing findings and recommendations.
All reports include photos, risk assessments, sample location drawings, and lab reports.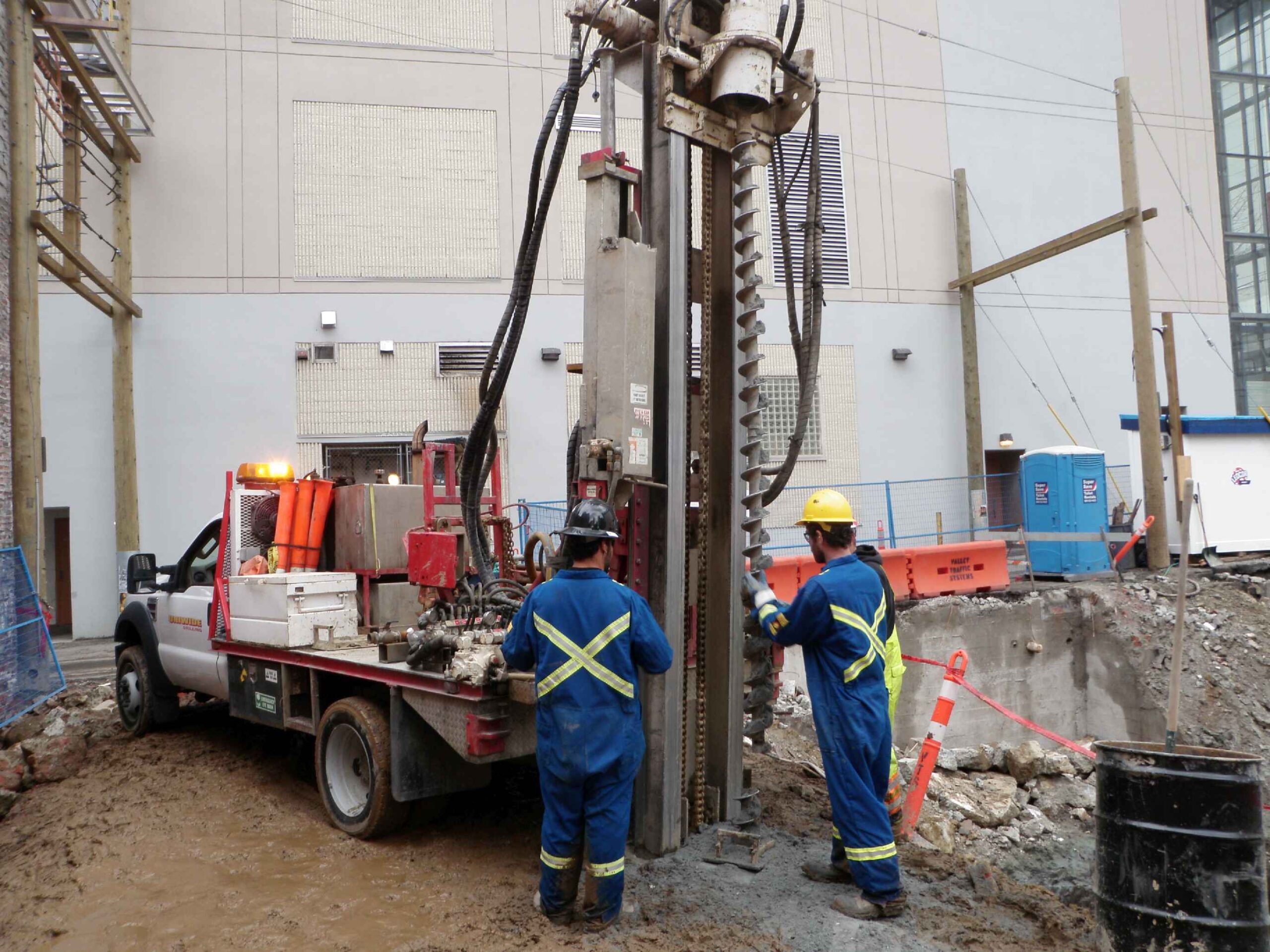 Phase II (CSA Z-769-00, R2008) Environmental Site Assessment
Phase II, Environmental Site Assessments provide a more comprehensive review of a property to further evaluate suspected environmental impairments and the extent of surface and subsurface contamination. A Phase II assessment qualitatively confirms environmental impairments and yields basic projections of mitigation costs. This information may be used in negotiating the terms and conditions of a particular property transaction. The typical services of a Phase II, Site Assessment include:
Preparation of a site-specific sampling, analysis, and work plan to confirm the presence of contamination.
Preparation of a site-specific health and safety plan to ensure that proper safety protocols are followed while performing the sampling and site assessment.
A comprehensive review of the regional and local geology and hydrogeology to determine the migration pathways of surface and subsurface contamination, and the installation, as required, of groundwater monitoring wells to determine site hydrogeology.
Laboratory analyses of samples containing contaminants including petroleum hydrocarbons, volatile organic compounds, inorganic contaminants, and asbestos.
A written report of findings including laboratory test results, interpretations, recommended remediation alternatives, approximate costs associated with remediation options to mitigate site conditions, and recommendations for any additional work that may be required torestore the site.